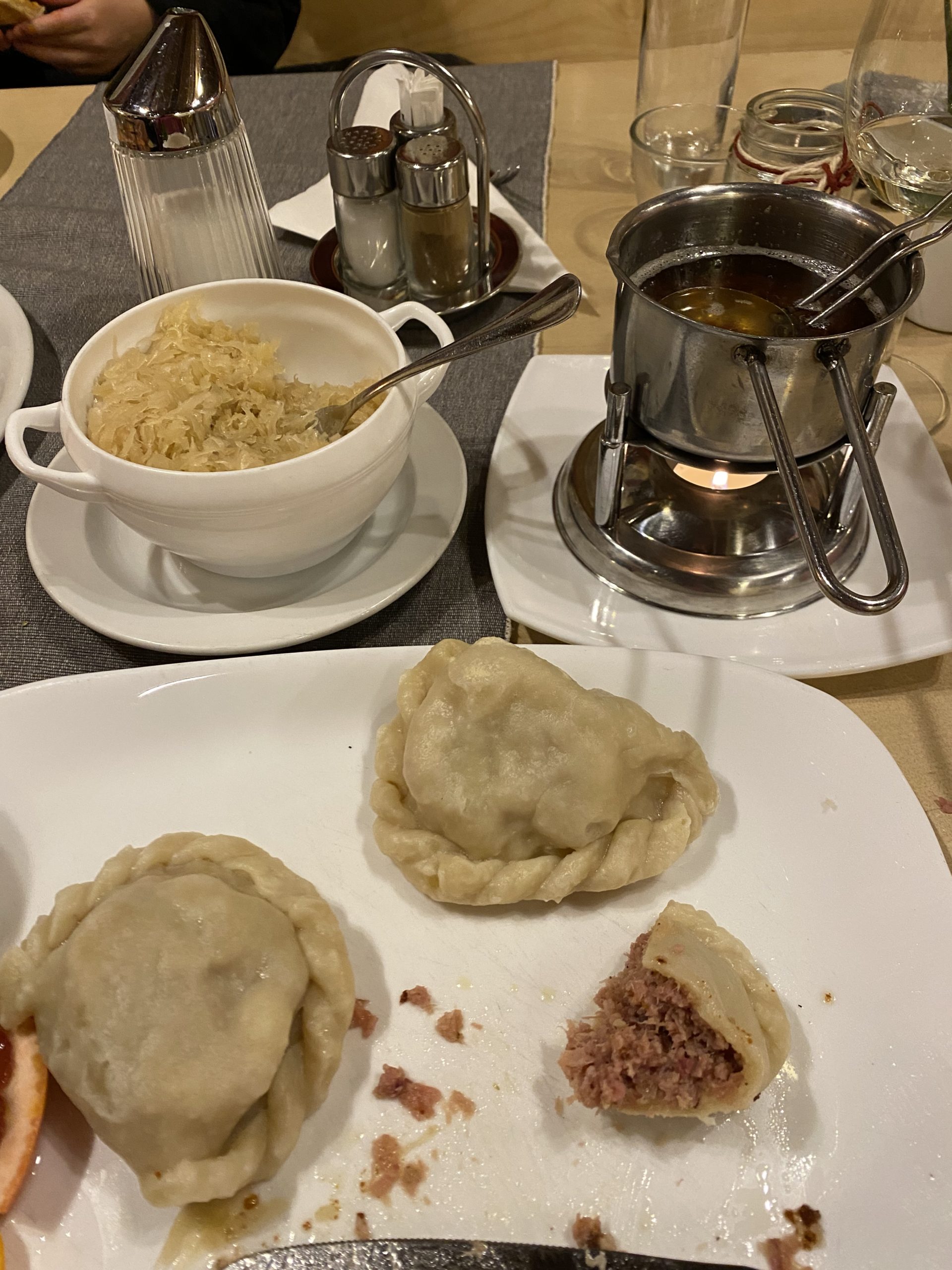 Germany and Austria are perhaps not your first thought as a culinary destination. If you are a vegetarian, you should hew to that instinct — vegetables are rare, meat ubiquitous. But if you do find fleisch to be lecker, Bavaria and Carinthia have a lot to offer
Our final mega-meal of the trip, at Quay. Rather impressive views of the Opera House*. Bloody good food, if slightly nondescript in the photos above. *Impressive, that is, so long as a cruise ship isn't docked. The restaurant is in the terminal building, and accordingly your view on those days would be of portholes or on-board casinos or feeding troughs or whatever. And extremely generous with the wine, resulting in an afternoon spent passed out on our bed.
When you order an iced coffee in Australia (or at least in Queensland), you receive coffee with a scoop of ice-cream in it. This is either wonderful, or terrible, or possibly both. Regardless, it is definitely dessert, not coffee.
Our lovely airbnb hosts took us north of Cairns to Trinity Beach for a beach barbie. Delicious garlic shrimp with salad and chips from the takeaway. No swimming on this beach, though — too much risk of stingers. On our way back, we stopped off to see the nighttime view out over Cairns.
A peaceful evening waiting for our takeaway fish and chips. Another Kiwi restaurant that squeezes the profit margins by charging for sauces. Bit cheeky, but there's good money in $2 ketchup and 50 cent vinegar.
Sam, taken aback by the biggest, cheapest ice creams in New Zealand.
Our Christmas stockings were stuffed with a selection of New Zealand's finest sweeties, including such intriguing options as Jaffas, Pineapple Lumps, and lemon & paeroa white chocolate. Taste testing was obviously required, and the Jaffas (orange sugar coating, chocolate inside) emerged the consensus winners. Pineapple Lumps divided the judging panel, but Ollie showed his loyalty by rather impressively devouring a whole pack in 20 minutes in the evening after Christmas lunch.
Christmas dinner, including the requisite NZ lamb and barbecuing (even if it was only because the oven was too full).
Another delicious lunch at another beautiful Hawke's Bay winery. Oysters, fried pork belly, lamb rump, beef fillet, hay ice-cream with rhubarb and white chocolate, deconstructed lemon meringue pie, all washed down with Craggy Ridge's finest wines.
A decadent lunch at the Mission Estate winery in Hawke's Bay