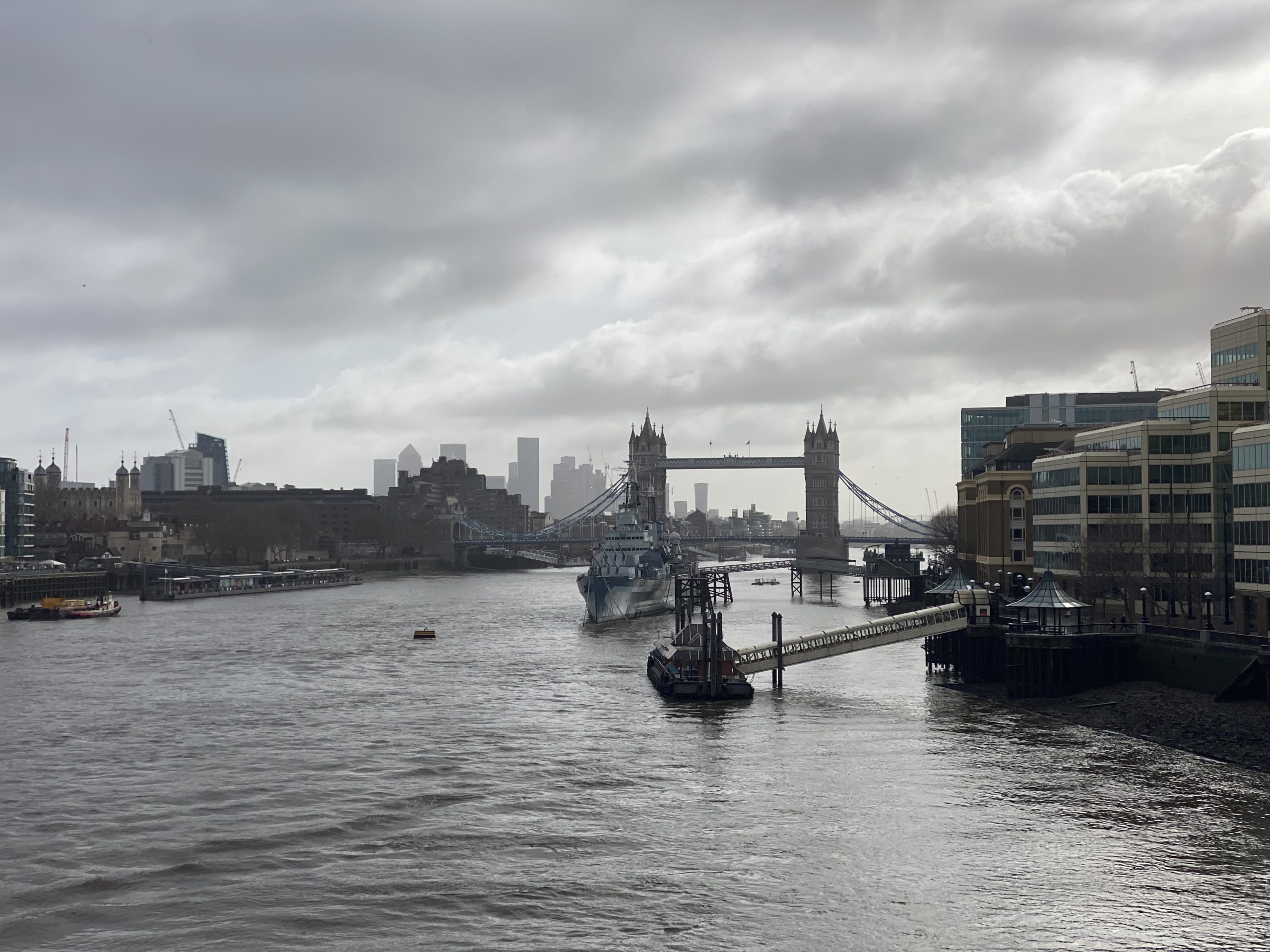 We landed at Heathrow with plans to spend almost four full weeks based at Sam's parents house in the London suburbs, giving us ample opportunity to play tourist in central London.
First on our list of iconic London sights was a trip to the Tower Of London. It is a quite an expensive day out, so it's not something I had ever done before. The entry queue for the Tower starts to form around 9:30, but it didn't feel overly busy apart from the line-up to see the Crown Jewels. We missed out on the Imperial State Crown as it was being readied for the coronation, but there was no shortage of diamonds and jewels to admire. There was a fun interactive weaponry exhibit in the White Tower that the kids enjoyed, and the ravens were good fun. After that, we hit the point of diminishing returns, and went off in search of some lunch.
Next up was a boat ride down the river to Westminster. For me, Big Ben is one of those famous sights that never disappoints: it is just as impressive in person as you always imagined it would be. It's especially shiny just now, as it's just had a 5-year £80-million refurbishment.
Another London sight I had never seen was the Changing of the Guard at Buckingham Palace. We started that outing in Trafalgar Square…
…and then swung through Horse Guards Parade before we headed up the Mall.
It turns out that even on a rather grey day in March, you need to arrive very early if you want to have a view of the action inside the palace gates. We arrived 45-minutes before the event started, and people were already lined up four or five deep, so we ended up across the road. Small boys were very delighted to watch the soldiers and horses and bands march past, but less than thrilled with the forty-five minutes of dead time while we couldn't see the action. Of course, they wouldn't have been any more pleased with an extra 30-45 minutes waiting for things to start, but they would have seen a bit more pomp for their troubles.
We also made sure to check out the Princess Diana Memorial Playground in Kensington Gardens, which was a big hit and easily provided a couple of hours of play.
Our final sightseeing stop was The Shard. We didn't do the viewing platform, but instead had lunch at the Chinese restaurant on the 32nd floor. Lovely views, even on a cloudy day. The bird's eye view of the trains proved especially popular.